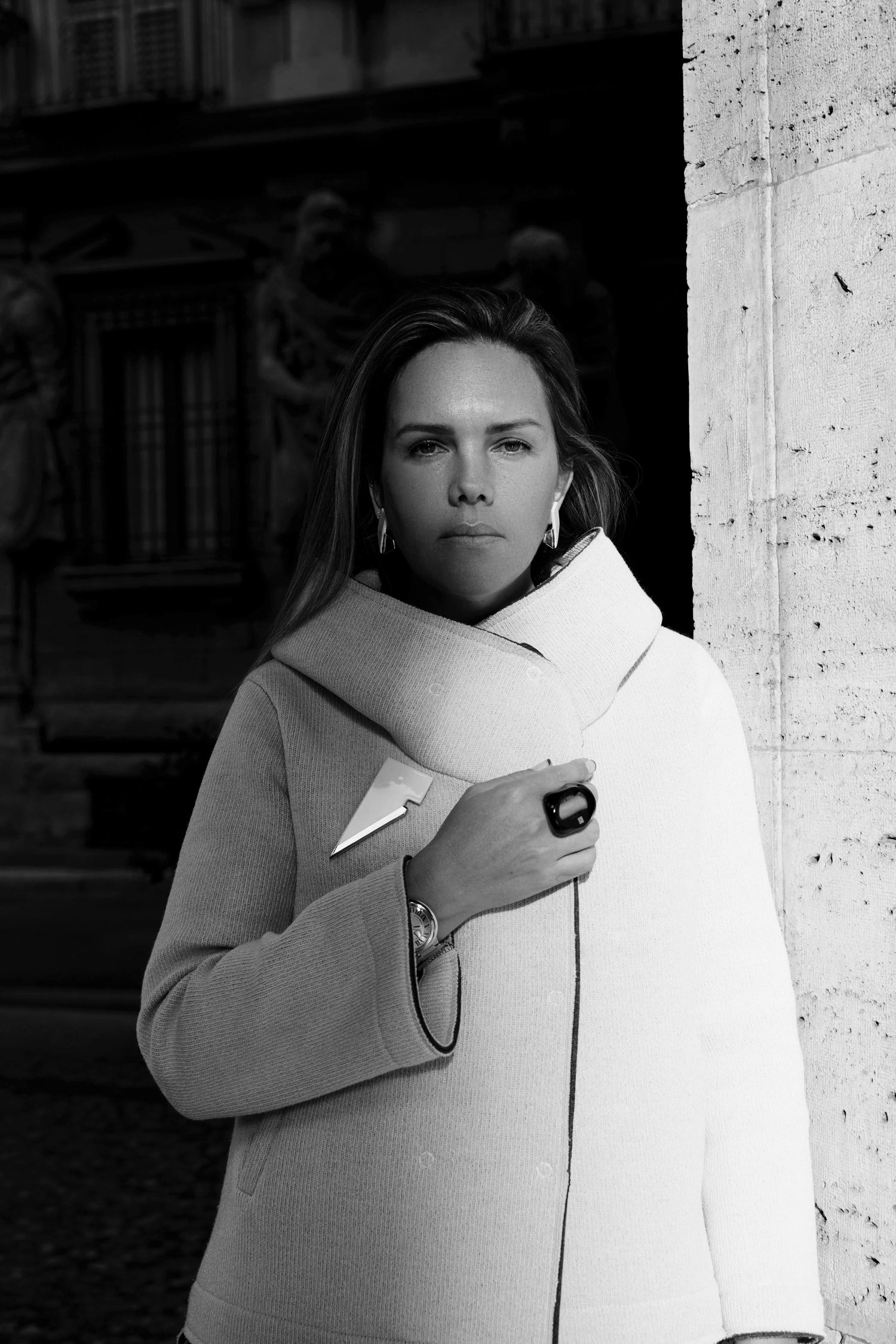 The Designer
Starting from a continuous study of the form since its birth in 2010, and the conception of an impeccably developed design, Warchausky Design Studio has built a bold language, which explores ambitious and vigorous volumes, challenges lines both in symmetry and precision, and reaches a refined technique through polydimensional cuts.
WD Studio delves into experimentation through the combination of alternative architectural and sculptural forms. Its designs aim to navigate the line between art and functionality through a timeless and global aesthetic, loaded with multicultural influences that capture the essence of a great metropolis.
Its founder, Nayibe Warchausky, is a Venezuelan artist with Russian and Lebanese roots, who lived her formative years between Italy, the USA and her native Venezuela, studying Architecture with a Master's degree in Jewelry from the Istituto Europeo di Design - IED in Milan, among other specialized studies in Design, Landscaping, Sculpture and Ceramics.
Warchausky's inspiration is rooted in re-imagining pure lines and geometric shapes, in constructivism, cubism and futurism, creating optical and three-dimensional facets. Her trajectory has led her to adopt an evolved vision of how we perceive jewelry, which gave way to her emerging vision of "Home Jewelry": objects of desire whose processes imply rethinking functional design outside of industrial excess, with mathematical and architectural processes, evaluated and measured.
NW has workshops in Milan, Venice, Murano, Limoges and Caracas. Since its conception all pieces are meticulously hand-finished and carved by award-winning Venetian masters, who combine their millennial techniques inherited from local glass families with modern Italian technology, producing Murano crystal rings with 18k gold and precious stones such as diamonds and amethysts. 
Furthermore, in France, since 2017, she has been creating sculptural earrings and brooches carefully handcrafted in white Limoges porcelain with organic color pigments and 24k liquid gold. 
She has been recognized in various international publications, also presenting her work at Paris and New York Fashion Week and was awarded at the Milan Jewelry Week in 2019. In 2021, Warchausky was a "Guest of Honor" at the XIII Florence Biennale dell'Arte Contemporanea e Design in Italy.